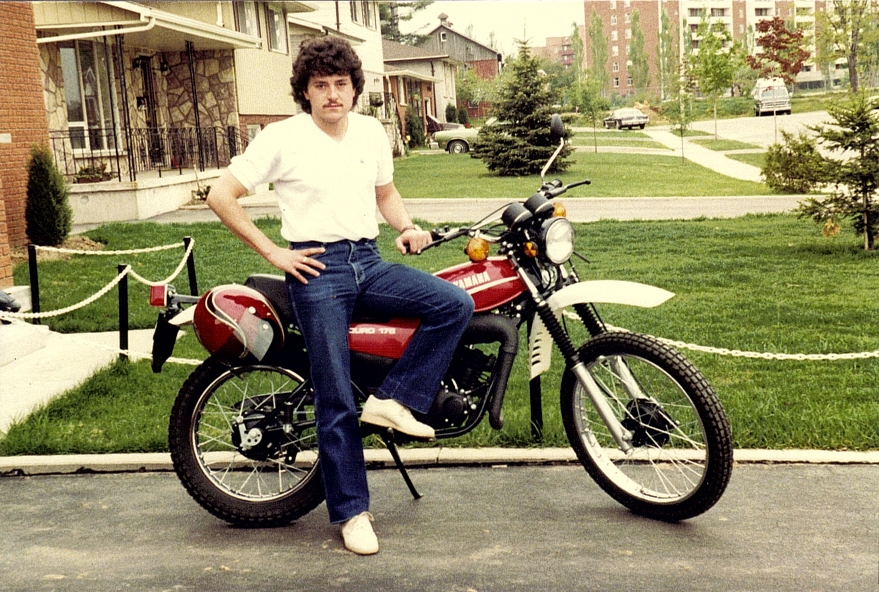 One of the biggest things Ezio misses about life before 2021 is the ability to personally connect and spend more time getting to know the many people who wander through his used car inventory lot, chatting about families, friends, and fine automobiles. While his regular good nature is still hard to resist, even from afar – we wanted to share more with our community about who Ezio is, what drives him, and why he's one of the best Brantford used auto dealers in the Brant area. Read on to get to know more about Route 24 Auto's Ezio D'Ignazio!
Inspiration and Drive
If you had to pick a song to describe your work ethic, which one would you choose?
In Ezio's world, there's no comparison to his favourite band Rush. Ever since he first saw them perform in his high school gymnasium, he was immediately drawn to how the band not only made amazing music but stuck together throughout troubled times, supporting each other through tragedy, grief, and extended absence. In a display of like-minded loyalty, the vanity plates on Ezio's own Mustang read 'GOSTRDR1', in honour of Rush's Neil Peart, who penned his personal memoir 'Ghost Rider: Travels on the Healing Road' after a 50,000 mile motorcycle trip to help him cope and recover from personal loss.
"I refer to my Mustang as Ghost Rider, my vanity plate is named GOSTRDR1 in honour of Neil Peart. Driving the Mustang in troubled times helps to heal and make everything better. It has some horsepower, a beautiful roar, and a feel like nothing else. "
But to answer the question about which song best represents Ezio's work ethic? Ezio's final answer rings true – he's been 'Taking Care of Business' just like BTO, every single day for his whole life. Starting out selling vegetables in a wheelbarrow for his neighbour when he was just 12 years old – Ezio came by his rock-and-roll-work ethic at a young age, and it's been driving him ever since. While he's upgraded his wheels a time or two since then, he's still delivering great quality sales, with great tunes, and backed by a well-earned reputation of working very hard for his people.
Passion & Enthusiasm
One of the first things you'll notice about Ezio is that he is passionate about all the right things – and cars and vehicles are high on his list. Of course, every car enthusiast in the world has to have a dream car – and for an expert like Ezio, that's a tough choice to make.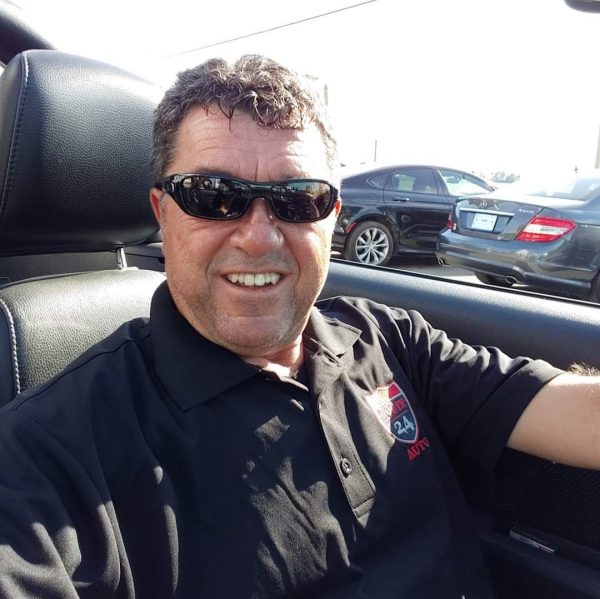 What's Your Dream Car?
When talking about dream vehicles – Ezio gets excited about beautiful cars with speed, horsepower, and torque. We're talking supercars like Ferraris (being Italian, we think it's in his DNA) and Ford GTs. These are the vehicles that really get Ezio's heart pounding and adrenaline flowing.
"I think I should have been a race car driver? Likely that's why I love my Mustang. It's the closest to this feeling thus far."
Heart and Soul
There are a million good reasons to want to get to know Ezio. He's filled to the brim with interesting ideas and thoughts, has killer taste in music, has a real passion for family, friends, Italian, and Cuban culture and food – and of course, he knows quality vehicles inside and out. Aside from all this, Ezio is also a real gem when it comes to individual care, compassion, and supporting people and great causes in our Brantford community.
In one of his latest contributions to a local cause, the Why Not Youth Centre – he mentioned his goal to support young people to help them grow into respectable, proud, prosperous individuals. Ezio has a great deal of integrity, and his genuine drive is to help people overcome their current circumstances in order to rise above their current circumstances and grow. We should all be so lucky to have someone like Ezio standing by, offering support.
The Secret about Ezio
Ezio has depth, a continuous mindset for growth, and a real passion for living life to the fullest. Aside from a booming laugh, an easy and infectious smile, a quick mind, and loads of ambition to help people find what they're looking for in life – Ezio is determined to make himself and our community a better place, one day at a time.
We invite you to call, email or swing by Route 24 Auto soon and get to know Ezio. You won't be disappointed – and there's a good chance you'll walk away with a new friend, a new insight, and maybe even a dynamite deal on a great condition car, truck, SUV…or Mustang. ;)
Jamie Carnegie writing for Route 24 Auto