About
We Look Forward to Meeting You!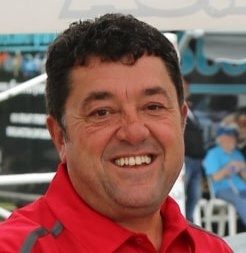 As the owner of Route 24 Auto, Ezio D'Ignazio has lived, worked and supported the Brantford Community for the past 51 years. He believes in giving back to the community and building long-lasting relationships with his clients.
With over 20 years experience in the auto sales industry, the Route 24 Auto team possesses the knowledge and skills to give their customers the very best car buying and financing experience. We do this through purchasing, reconditioning, after the sale customer service, affordable pricing, friendly atmosphere, care and consideration of their clients, top value for their trade-ins and purchases regardless of their situation.
At Route 24 Auto we offer a broad range of financing options to service all credit situations, including bankruptcy and consumer proposal, and have partnered with lenders who accept sources of income from ODSP, CTB, Pension, Self Employed & Cash Income.
The most important step in our financing process is a No-Obligation Pre-Approval. We will sit with you to fully review your credit report and ensure that everything is accurate and then choose the best lender that matches both your credit situation and your vehicle needs. The lender will provide our finance office with information needed, allowing us to narrow down on vehicles that are a perfect fit for your needs and monthly budget. This process will make for a more timely and less stressful vehicle shopping experience.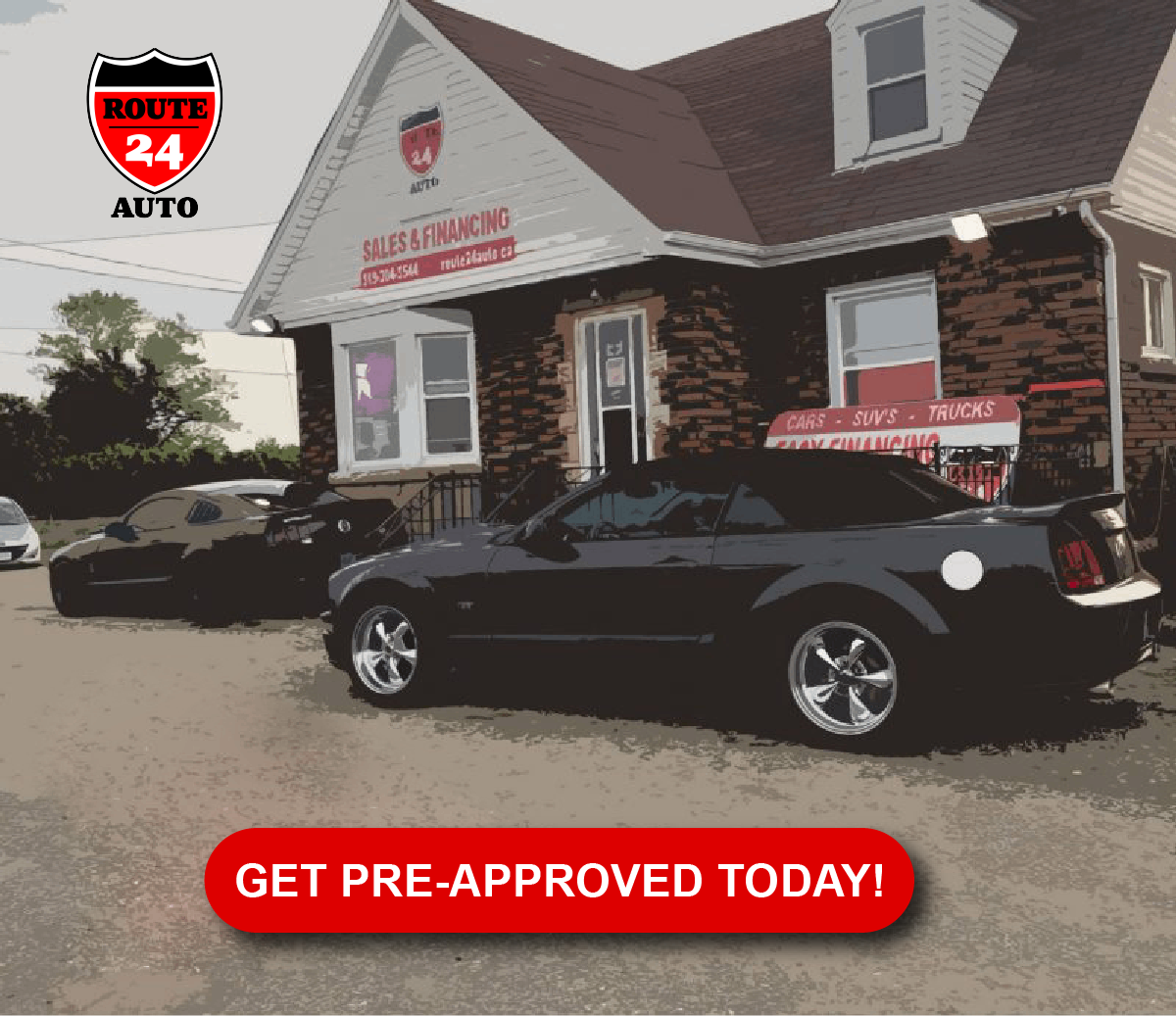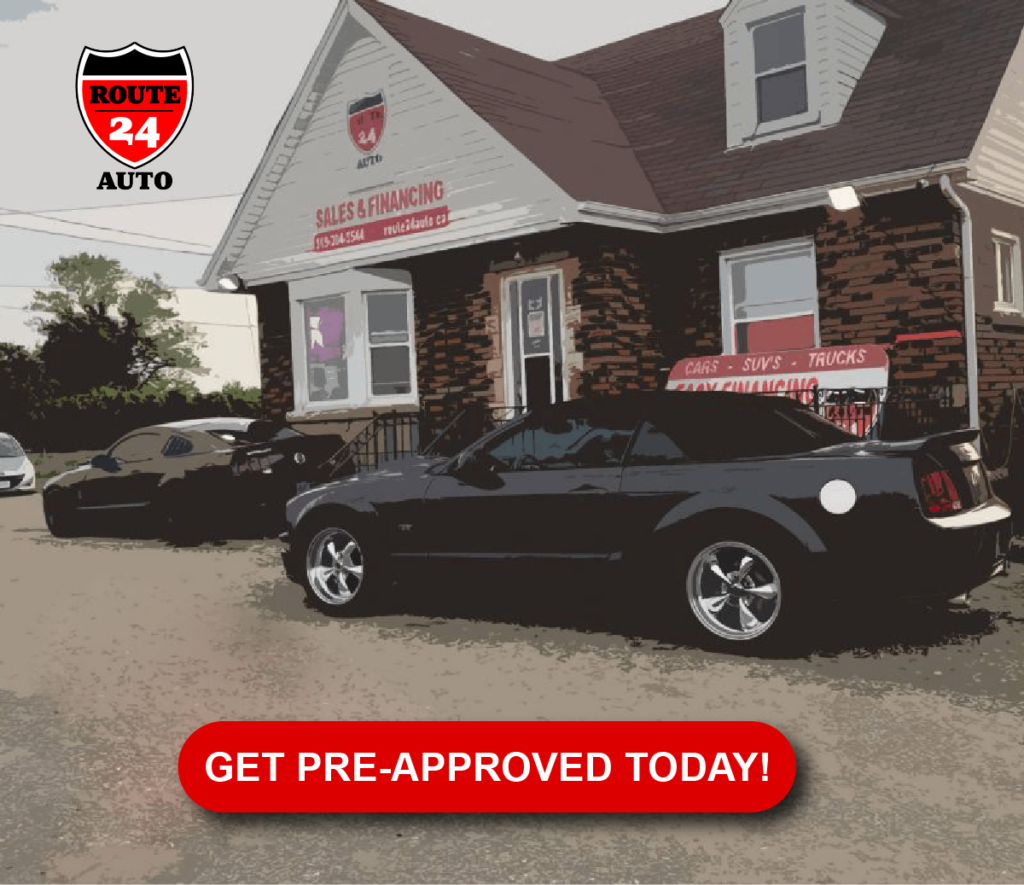 ★ ★ ★ ★ ★
We just got a truck with them. Thank you Ken for you patience
★ ★ ★ ★ ★
Ezio and his financial team took all the stress out of buying a used car (especially in this day and age.) He doesn't buy junk and he doesn't sell junk. I shopped around in my quest for a much needed new ride.......and I chose Route 24 Auto for the best one for the best deal. I would highly recommend him and his team to help you out when you find yourself in need....
★ ★ ★ ★ ★
Ezio at Route 24 Auto went above and beyond for my family. We got the vehicle we wanted, and he assisted us throughout the entire process. If anyone is looking for a vehicle, I highly suggest giving Ezio a call!!
★ ★ ★ ★ ★
I felt secure when deciding on a vehicle with Route 24 Auto. I was met with such professionalism and patience. I can't wait until I look for my next vehicle with Route 24 Auto. Would recommend to friends and family.
★ ★ ★ ★ ★
Recently bought a car here and I am very pleased. Ezio was very helpful and accommodating. The car drives like a dream.
★ ★ ★ ★ ★
Ezio and Larry were great for me and my purchase. From start to finish there was no pressure, they got me the best interest, car (for my budget), including trade in, and work with all kinds of credit. They were so kind to my daughter and I. I would recommend them and will be a return customer.
★ ★ ★ ★ ★
This was a first for me... buying a used car online, sight unseen. I have put my "new" 2008 Toyota Rav through its paces since buying it last month and must say Ezio has earned his great reviews and reputation for selling excellent used vehicles. Ezio pays attention to the details and made the transaction smooth and painless. I would not hesitate to recommend him......